The 2020 version of RC Gen is now available.
As a Wisconsin landlord, you're required to complete a Rent Certificate (RC) for any tenant that requests one -- whether they rented from you this year, last year or even five years ago!
So how do you manage this? Do you generate RCs "as requested", one-at-a-time? Or do you proactively generate RCs for your renters all at one time? Or do you do a combination of both methods?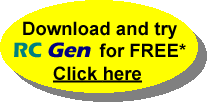 RC Gen gives you the flexibility to generate and print RCs the way that works best for you.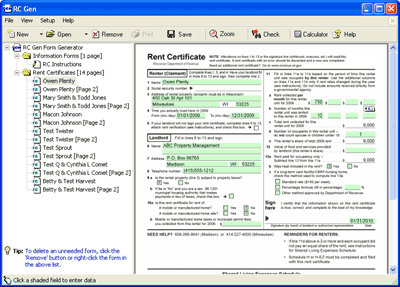 With RC Gen, you can quickly generate one, fifty, even hundreds of completed Rent Certificates. Interested? Click any of the buttons along the left side of this window for more information.



Easy-to-use


Low-cost


Fast RC generation


Automated calculations


Flexible data entry


Review RCs online


Print now or print later


Supported property types:
-- Rental properties
-- Nursing homes
-- Long-term care
facilities
-- Community-based
residential facilities
-- Mobile home lots